Thanks for playing with us during the past two weeks. The colour challenge was just that - challenging, but you were up to the challenge and we received some lovely entries!
But, as always, we may only pick 2 winners and so here they are:
Heather incorporated all the colours of the challenge in a natural, pleasing way. It was fun and effective and never looked awkward or forced. She made great use of the layout as well!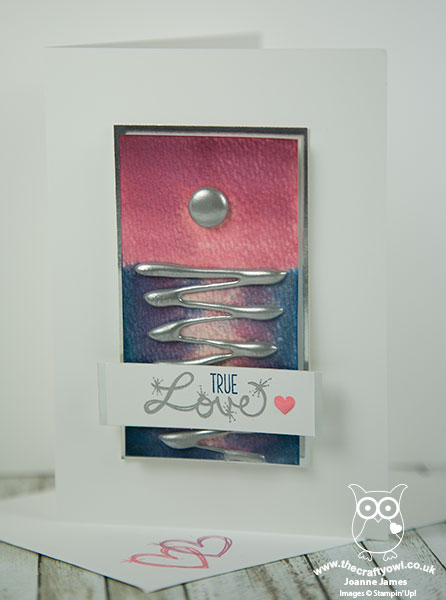 The Design Team were intrigued with the technique Joanne used on this card - Hot Glue Embossing. The colour palette of the challenge made a great watercolour background for the silvery romance of the embossed moonlight! It was a bold move that paid off!
Congratulations to our two winners, and thanks to all of you who entered your treasures! I hope you'll check out our new challenge tomorrow and please share it with your crafty friends! Our winners can pick up their badges on this page and sport them proudly on their blogs or sites.